Welcome to
1000 Mile
Travel Group
At 1000 Mile Travel Group, our global network of friendly, experienced, independent travel advisors is here to help you reach and exceed your travel goals.
Whether you're looking to start your own independent travel business or you're seeking the services of a friendly, knowledgeable travel advisor to support your business or personal travel needs, you've come to the right place.
Explore the 1000 Mile Travel Group business
Learn more
A Journey of a 1000 Miles Starts With a Single Step
We're With You at Every Step of Your Journey
Need help organizing business travel, going on a vacation or luxury cruise, overseeing travel arrangements for a group activity, meeting, event, or conference? Our global network of independent travel advisors offer personalized, high-touch service, in-depth real-world travel knowledge, 24/7 support, and the ability to support your needs anywhere in the world, anytime that suits you.
As part of the CTM Group of global travel businesses, 1000 Mile Travel Group provides you with access to the best travel deals, packages and perks, thanks to our extensive global buying power and partnerships. And you'll enjoy access to the most intuitive travel tools to make travel easier, more reliable and more rewarding than ever before.
Work With a Global Community of Travel Experts
1000 Mile Travel Group is a global community of best-in-class travel experts. We provide the business support services needed to transform travel careers into travel businesses, by providing our independent travel advisors with a tried and tested blueprint for success. Whether you're taking your first step towards running your own independent travel business, or you're looking for better support services, improved buying power, more content, and better technology to support your growing independent business, look no further.
1000 Mile Travel Group provides independent travel agents with the support of a global community of like-minded travel professionals and travel industry leaders to take your business to new heights of performance.
Find out more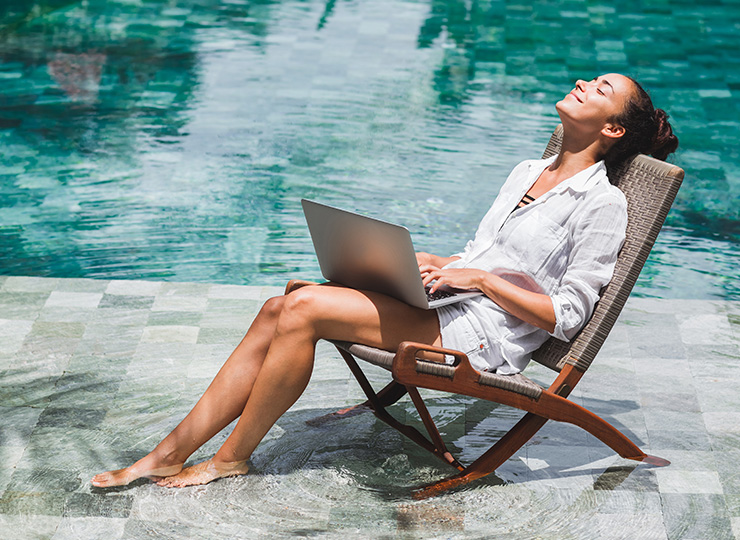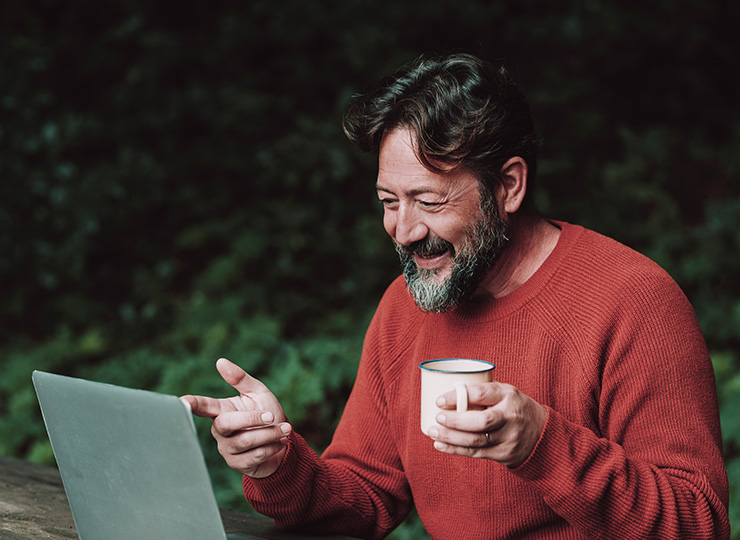 Become an Independent Travel Advisor
As one of the fastest-growing mobile travel host agencies, 1000 Mile Travel Group empowers entrepreneurial, experienced travel agents to turn their travel careers into successful businesses.
We understand the challenges and objectives of going independent, because we've been there and done it. We've developed a tried and tested 'blueprint' for success, providing the business support and tools you need to run your own successful travel business on your terms.
Join 1000 Mile Travel Group today, and we'll guide you every step of the way to achieving the lifestyle you dream of while doing what you love.
Find out more
We Make Business Personal
1000 Mile Travel Group provides impactful results for small and growing businesses looking to optimize their travel budget and their employees' travel experience. Our travel experts are like an extension of your team, committed to understanding your business's travel needs and objectives and designing relevant and valuable solutions to help you get more from your travel investment. Because we know that being there makes all the difference in business.
Find out more

If you're not there, your competitors will be
Our travel advisors work with you to deliver flexible, strategic, personalized, and cost-effective travel solutions that deliver results for your business. Whether it's training your staff at your office or planning your next conference over a coffee, our travel advisors are here to spend time in your business and drive improvements to your travel program.

We'll manage the logistics so you don't have to
Whether it's moving a small or large group around the corner or around the world, our specialized Group Travel agents can help you create memorable, personalized, and stress-free travel experiences that meet business objectives while keeping your team happy, safe and productive.

It's time to motivate, inspire, and connect
Looking to strengthen your team, launch a new product or service, or connect face-to-face? Our travel advisors have the commitment, creativity, and capability to collaborate with you to make your next conference, event, meeting, or incentivized trip a success for your employees and business.
Vacation & Luxury Travel Experts
Our Vacation, Cruising and Luxury Travel advisors are passionate about travel and are experienced explorers with first-hand destination knowledge.
No matter your destination, our travel advisors specialize in different countries, continents, cruising, group holidays, and tours, and can help you with everything from booking a simple domestic flight, to curating complex itineraries, arranging a private 5-star luxury tour to figuring out tricky visas.
Find out more

Turn your travel dreams into reality
Our travel advisors are passionate about travel and experienced explorers with first-hand destination knowledge. Whether it's booking a remote luxury resort or organizing a tricky visa, we're here to help you design your dream vacation no matter how big or small.

Creating experiences as individual as you
Whether its island hopping on a private vessel, family fun in international waters, or getting up close and personal with wildlife in Antarctica, our Travel Advisors not only have access to the best rates on pre-packaged tours, can customize a tailor-made itinerary, or help you set sail on a cruise of a lifetime.

Giving you complete peace of mind
We know that travel isn't always smooth sailing, which is why our travel agents and after-hours team are here to support you around the clock throughout your entire journey, from planning through to arriving home. Let us walk beside you every step of the way.
Testimonial
"The ability to work for myself, and from anywhere, and having more time for my clients is the best part of running my business with 1000MTG."
- Kristy, 1000MTG Independent Travel Advisor -
"Their support team is there for you every step of the way, whether you're a new agent, just starting in the business or experienced, plus the commission split is one of the highest in the industry."
- Lori, 1000MTG Independent Travel Advisor -